Do you wish you could do something truly meaningful for some of Milwaukee's underserved this holiday season? Please consider giving to this worthy cause. A group led by my wife and me are staging an event this year for a local Head Start program. This program helps families that frankly are among the most in need of it. According to extremely stringent Head Start entrance requirements, a family of three must have a pre-tax household annual income of less than ,000.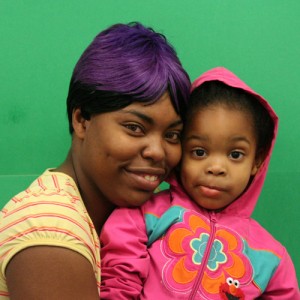 That very first year we helped nearly 70 preschoolers and their family members by organizing and staging this event. We did it with a lot of hard work, but just as importantly, a total of $628 in cash donations from many friends and supporters. The economy has been worse every year since, and the number of family members who show up for the meal and festivities continues to grow.
This year's event is on Thursday, December 15, and the need is even greater.
Depending on funding, we will be doing whatever we can from the list of past year's activities and gifts:
Everyone gets a hot meal — mostaccioli with meat sauce, rolls, string cheese, fresh fruit and baby carrots
Each Head Start child receives a brightly colored bag with his or her name on it, that can be used as a school bag. It will contain the following:

A warm fleece scarf – each child gets his or her own pattern, so they can't get mixed up with others when brought to class
A special tee shirt (my sister-in-law is embroidering a colorful emblem on each)
An educational activity kit — it's a lace-up game to help with manual dexterity
Crayons, pencils, a coloring book and a bookmark
Granola bars and other snacks
Knit mittens

We're shooting for these different stations that the kids can go around to, including:

The cookie station where kids can decorate their own giant cookie
The boat-building station (they make and decorate a toy boat that they can take home and float in a tub or sink)
Candy cane or snowflake ornament decorating station
Face painting station
A bowling game, where every child receives a small prize
A photo booth, where photos are taken of each child. That's how I took the shot you see at the top of this post. We print each portrait on the spot, so parents have a photo for the fridge
For the families: Each parent receives a raffle ticket to win one of the food baskets that we will be giving away, filled with approximately $25 worth of healthy foods — canned goods, flour, pancake mix, soup, rice, beans, oat meal, etc. — plus a few goodies. In past years when we gave these away, the excitement was one of the evenings' highlights. These clearly were extremely valued by the families! Below is a photo showing some of the baskets, which are in blue transparent gift wrap (to the left of that photo is a shot of the kids eating hot dogs at our first event — we've upgraded to pasta with meat sauce!):
We need your help. The only financial support we receive is from donations made by people like you. Please contribute whatever you can — $25, less or more. Any amount would be appreciated.
You can reach me at JLarche [at] Gmail [dot] com, or use this contact form on my business blog. If you want to donate directly, use the PayPal button below.
Everyone who donates and makes a request for a donation letter for tax purposes will be provided with one.
Do you have other holiday charities? Are you unable to give because of this tough economy? If so, I understand. If not, please help these deserving kids and their families. Thank you.